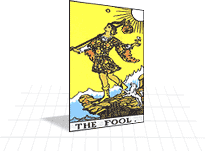 The Fool
The Fool is the first card of the Major Arcana
It Represents
New beginnings.
Spontaneous action, living in the present moment and feeling connected with life.
Control on the present.
The power we exercise over what we feel and believe. The beginning of the path towards enlightenment.
The Fool is the unconscious, a seed that has not yet germinated.
Major Arcana Cards & Their Meanings
Chat Now for Support