---

Both karma and destiny are closely intertwined, one cannot be without the other. In an effort to begin a positive Karmic footprint, Astroyogi is working with the Sumeeka Story, a small group of people working to bring smiles to the lives of underprivileged children and change the ending of their 'story'

We understand at Astroyogi that we each are born of our own karma, at the same time we must strive always to better our karma by the actions we take. Working with the Sumeeka Story is a small and humble step in this direction. What better place to start than young children who are beginning their journey of life. It is said that the largest impact on human life, is in the first seven years, if we are to make a real difference to a childs life story.

A young childs life must be filled with the joys of childhood, and one of the fondest memories of childhood are of a favourite toy or book. Sumeeka Story collects brand new toys and books and distribute these to those children who need them most. Just to see their smiles, is reward enough. A part of all sales proceeds from Astroyogi go towards the Sumeeka Story.

If you too would like to participate in bringing a smile to a young child, and activating positive energies to your life through the joy of giving...you can send brand new toys or childrens books directly to the Astroyogi office. You can order online here from or any other platform of your choice. Whether you order one piece or ten, does not matter, the idea is to bring joy to even one child. The delivery address is given below. The Sumeeka Story at no point and time collects money. Only toys and books for boys and girls of all age groups upto age 12.

Many of our users overseas choose to order online on and give our address as the delivery address; you can do the same.

While selecting a toy or book, make sure it is useful, interactive and a child will learn from it. Board games, sporting kits, fun toys, reading books, colouring books and colours are preferred but you are free to send any toys, games or books.

Our sincerest gratitude to you all, who are helping bring joy to a child!

"Let's build our Karmic footprints, one footprint at a time. The first step...is just the beginning."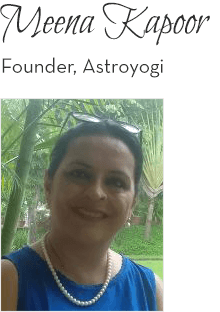 Delivery Address:
Sumeeka Story
c/o Astroyogi
Netway India Pvt. Ltd.
Plot No. 220, Udyog Vihar Phase IV,
Sector 18, Gurgaon,
Haryana 122001, India