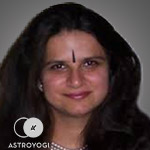 Tarot Survisha
Tarot

Notify me
English, Hindi
---
Pune
Money Back
Guarantee
Verified Expert
Astrologers
100% Secure
Payments
About Me
I have more than 30 years of professional experience of Teaching, Facilitation, Coaching Counselling Mentoring and Consultant, Behavioural Therapist and Past Life Regression Therapist, Motivating and Technical Writing at various levels—B-schools, colleges, and the corporate sector.
In my Personal Counselling sessions I've helped thousands of clients with their various issues related to Relationships n Friendships, Marriage Issues – Early or Late Marriage, Extra Marital Affairs, In-laws, Children, Parenting etc. Financial Stability and Security – Income, Job, or Business, Meeting Targets, Office Politics, Transfers and Promotions, etc. Making their Dreams and Wishes come true of a New House, Vehicle, Travelling, etc. with Goal Setting Techniques, and overall helping clients feel Good Motivated and Happy.
I have learnt and am an avid practitioner of Pranic Healing; Reiki and Karuna Reiki; developing Extra Sensory Perception and Chakra Healing; Tarot, Angel and Oracle Cards Readings; Aakaashik Readings Levels 1 2 and 3; Theta Healing; Numerology; and Vedic Astrology.
I have done my Masters in Psychology (Organizational Behaviour); hold a PG Certificate in Business Management from XLRI – Jamshedpur; qualified the UGC NET of eligibility for Lectureship (Psychology); and also hold a PG in Counselling and Guidance from NCERT – New Delhi. I was pursuing my PhD from Tata Institute of Social Sciences, Mumbai.
I am a visiting faculty to premier B-schools at Pune – PUMBA (Pune University Masters in Business Administration), Symbiosis (SIBM, SCMHRD & SIMS), Balaji Institutes, Asian School of Management, ISBM, D. Y. Patil, DSK Rubika Institute of Design, etc. — teaching Organizational Behaviour, HRM, Training and Development, Managerial Coaching Counselling and Mentoring, Psychology, Principals and Practices of Management, NLP, TA, HR Auditing, Competency Mapping, Business Communication and Soft Skills.
I have developed and conducted various management development programs in the areas of Personal and Organizational Goal Setting; Women Empowerment; Motivation and Dreaming / Thinking Big; Managerial Effectiveness; Communication Skills – Presentation Skills, Kinesics and Proxemics (Body Language), Written and Business Communication Skills; Emotional Intelligence and Self-Awareness; Faculty Development Programs and Train the Trainer; Problem Solving and Decision Making, Feedback / Feed Forward; Effective Selling Skills; Team Building; Leadership; Transactional Analysis; NLP & TA; Spiritual Development; Cross Cultural Diversity; Coaching, Mentoring, Counselling and Guidance; Creativity and Innovation; Time Management; Stress Elimination; Business Communication; Assessment and Development Centers; etc. She also facilitates Out-bound training programs.
Pranic Healer
1998Mumbai
Completed from a prestigeous occult science institute.