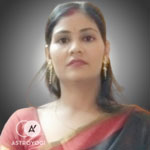 Tarot Shivanjali
Tarot
Hindi
---
Prayagraj
Money Back
Guarantee
Verified Expert
Astrologers
100% Secure
Payments
About Me
I am a certified professional Tarot card reader blessed with strong intuitive abilities. With the help of the divine Tarot Cards, I am here to solve my clients' problems, find them answers they have been looking for, and bring them happiness and satisfaction. My readings are thorough and accurate, and they can assist you in making the right decisions for your life. I have a good clientele, including people from different walks of life. I can help you with problems related to your love life, marriage, career, and more. I use my Vedic and Tarot knowledge to offer remedies to help you resolve your issues.
Certificate in Tarot Card Reading
2022Prayagraj, Uttar Pradesh
I completed my Tarot card reading course from a well-known psychic healing academy.