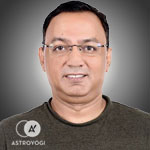 Tarot Deep
Tarot
Hindi
---
Faridabad
Money Back
Guarantee
Verified Expert
Astrologers
100% Secure
Payments
About Me
I am an award-winning expert Tarot Reader and Reiki Healer with years of experience. I help people overcome difficult situations by encouraging and guiding them in the right direction. By education, I am a postgraduate in marketing and worked for Fortune 500 company. My clients come from diverse backgrounds and are spread across the world, and I've always guided them with precise readings and simple remedies. The occult has always fascinated me since childhood as I have experienced many things from a young age that made me think about why things happen and how they happen. That makes me believe in destiny, and I have always had serious thoughts about what I can do to help people. My intuition has always been very strong, and I feel that I'm connected with divine energy. I believe that after getting the right direction, guidance, and remedies, we can overcome different problems in different phases of our life. I offer guidance on various issues of everyday life such as career, love, marriage, finance, job, etc.
Awarded the Best Tarot practitioner and Best Reiki Healer
2018Delhi
I have been awarded the title of the Best Tarot Practioner and the Best Reiki Healer for my outstanding work and contributions to these two divine healing science in the same year.
Got certifications in multiple fields of occult sciences
2017 New Delhi
I am certified in various esoteric practices, including Tarot Card Reading, Numerology, Zibu Symbols, and Occult Remedies. I learned all of these techniques under the guidance of renowned experts from a prestigious institute.