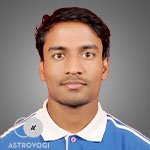 Tarot Veer
Tarot

Notify me
Bangla, English, Hindi
---
Pune
Money Back
Guarantee
Verified Expert
Astrologers
100% Secure
Payments
About Me
I am a professional Tarot Reader passionate about helping people struggling with everyday issues. I was drawn to this divine science at a young age after witnessing my aunt giving people tarot card readings and teaching Tarot to her students. My aunt served as my inspiration because she constantly encouraged me to improve my tarot abilities. I began observing her readings and eventually learned Tarot professionally from experts. With a positive attitude and intuitive abilities, I always try to show people the right path. I have helped people succeed in their careers, romantic relationships, and other areas of their lives. My clients have always appreciated my readings and provided positive feedback. I reassure you that I will do everything in my power to assist you in achieving happiness in your life.
Certificate in Tarot Reading
2022India
I received my certificate in professional Tarot reading from a reputed academy.
Bachelor's in Computer Engineering
2021India
In addition to being a Tarot reader, I am an IT professional with a bachelor's degree in Computer Engineering from a well-known university.