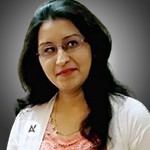 Tarot Leena
Tarot
English, Hindi, Punjabi, Telugu
---
Hyderabad
Money Back
Guarantee
Verified Expert
Astrologers
100% Secure
Payments
About Me
I am a professional Tarot Card Reader, Numerologist, Graphologist, Spiritual Reiki healer, Meditator, Manifestation Coach and Life Coach. It feels wonderful when people come back saying my readings and predictions have come true. In addition, my remedies are simple yet effective, and my clients have achieved positive results. I believe that God chose me to use my knowledge to help others. For the past seven years, I've been consulting and training people. Though I have a master's degree in business administration, occult science has always piqued my interest. That's what led me to learn the craft, and I got my Tarot Card Reading, Numerology, and Graphology certifications. Through this divine science, I can assist people with their various concerns, assist them in overcoming their problems and assist them in maintaining a positive outlook on life.
Certified Tarot Card Reader and Numerologist
2016Hyderabad, Telangana
I took a Tarot card reading course from a well-known instructor. As a meditator, I easily connect with the cards and provide answers to people in order to assist them. In addition, the same year, I received my numerology certificate, specializing in both Chaldean and Pythagorean techniques.
Certified Master Reiki Healer
2015Hyderabad, Telangana
I did the Usui Reiki certification course, level 3, a master level in Reiki Healing, from one of the first Reiki masters who brought this healing technique to India.
Diploma in Graphology
2017Hyderabad, Telangana
I have a diploma in Graphology, the science of handwriting and signatures, and I'm a professional handwriting analysis expert.
Certified Manifestation and Lifecoach
2019Hyderabad, Telangana
I learned how to manifest using manifestation techniques, switch words, and energy numbers. This is one of the remedies I recommend to people who come to me for help.