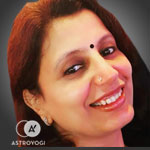 Tarot Aduwikka
Tarot, Reiki Healing, Psychics
English, Hindi, Punjabi
---
Lucknow
Money Back
Guarantee
Verified Expert
Astrologers
100% Secure
Payments
About Me
Hello! I am a professional Tarot Card Reader. I'm a positive and inspirational holistic healing expert with a strong experience focused on helping others find healing, balance, and inner peace, integrating lifelong physical, mental, emotional, and spiritual health. I have expertise in offering ideas for effective energy field management & stress reduction techniques. Additionally, I gained knowledge in the areas of Reiki Healing & Teaching, Runes Reading, Akashic Records Reading & Teaching, Soul Reading, Inner Child Work, Shadow Work, Pendulum Drowsing and Teaching, Chakra Healing & Balancing, Meditations, Karuna Reiki, Kundalini Reiki, DNA Reiki, Karmic contract clearing and Teaching, Knot Magic & Rituals, and others. I have helped people all over India and the world throughout my spiritual journey, considering various factors and offering expert consultation everywhere. My clients have always been encouraging and helpful with their positive feedback. I can offer detailed advice and solutions in love, relationships, career, money & wealth, and other aspects of daily life.
Certificate in Tarot Reading (Basic and Advanced)
2020India
I received my basic and advanced level professional Tarot reading certificates from a reputable occult sciences studies institute.
Advance Diploma Course in Interior Design
2005Kanpur, Uttar Pradesh
I pursued an advanced diploma course in interior design at a well-known institute.
Masters in English Literature
2005Kanpur, Uttar Pradesh
I am also a post-graduate with a master's degree in English literature from a reputed university.