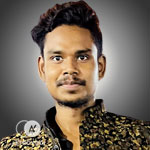 Tarot Sameer
Tarot

Notify me
Hindi
---
Bilaspur
Money Back
Guarantee
Verified Expert
Astrologers
100% Secure
Payments
About Me
I am a professional Tarot Reader and Reiki Healer. My expertise is Tarot Card reading, Palm reading, Reiki healing, and Face reading. I also know the basics of Vedic astrology. If you are having problems with love, marriage, education, career, money, or anything else in your life, I am here to help. I believe that we are the architects of our own lives. Since we were all created in the image of God and share the almighty's essence, we are all responsible for designing the lives we lead. Tarot cards accurately depict a person's current state of consciousness as well as their future. For me, Tarot is not set in stone. A different future can be experienced if one changes one's state of consciousness.
Certificate in Tarot Card Reading
2021Bilaspur, Chhattisgarh
I am a certified Tarot reader and learned this divination method from renowned experts in the field.
Certificate in Reiki Healing
2022Bilaspur, Chhattisgarh
I have completed professional training as a Level 1 Reiki healer and use this divine healing method to help people achieve spiritual well-being.