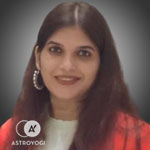 Numero Kkhush
Numerology

Notify me
English, Hindi
---
Kolkata
Money Back
Guarantee
Verified Expert
Astrologers
100% Secure
Payments
About Me
I am a certified professional Numerologist and Vedic astrologer. I am completely attuned to this science, which is supported by my experience. Additionally, I am an expert in Vaastu Shastra and use this knowledge to guide people in their lives. I started doing the occult sciences with close friends and later wanted to serve and help others with miraculous predictions and solutions. I am a modern astrologer who works with divine spirits for guidance. My area of specialization is giving guidance on marriage, career, and compatibility analysis. I treat all of my clients equally.
Certificate in Numerology
2021Kolkata, West Bengal
I am a certified numerologist and learned the techniques of this divine craft from experts at a well-known academy for occult sciences.
Certificate in Vastu Numero
2020Kolkata, West Bengal
I have also received professional certification in the techniques of Vastu Numero.
Certificate in Numerology and Astrology
2020Kolkata, West Bengal
Additionally, I have certifications in Vedic astrology's Jyotish Visharad and numerology's advanced methods.