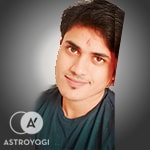 Astro Rohit
Vedic, KP
Bangla, English, Hindi
---
Hyderabad
Money Back
Guarantee
Verified Expert
Astrologers
100% Secure
Payments
About Me
Hello and Namaste! I am a renowned professional astrologer who specializes in the most advanced techniques of Vedic Astrology, KP Astrology, Jaimini, Naadi, Prashna, AstroVastu, Astakvarg, and Karma Alignment Technique. Apart from studying Mechanical Engineering and getting into top 10 colleges by scoring 376 Rank in JEE, I've always been fascinated by divine science, which led me to pursue Vastu and Astrology since I was 14 years old. My knowledge of horoscopes allows me to provide accurate future readings. My remedies are practical and simple to follow, and they have proven to be very effective for my clients; my expertise extends to ancient techniques of prescribing Gemstones. Besides India, I have clients in several countries such as the USA, UK, Canada, Japan, Hungary, and Australia. My clientele includes politicians, movie stars, athletes, common citizens, and others from various backgrounds. I am confident that my readings are precise and accurate and can help you make positive changes in your life.
Member of an exclusive astrologers' society
2019London, UK
I am a member of the Association of Professional Astrologers International, one of the most prestigious astrological societies, where only elite members practice professional astrology.
Jyotish Vishwas Visheshagya Award
2018Visakhapatnam, Andhra Pradesh
Jyotish Vishwas Visheshagya honors the substantial and noticeable contribution of the astrologer toward astrology over the last two decades.