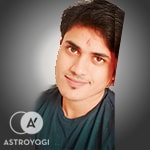 Astro Rohit
Vedic, KP
Bangla, English, Hindi
---
Hyderabad
Money Back
Guarantee
Verified Expert
Astrologers
100% Secure
Payments
About Me
I am a professional astrologer specializing in advanced techniques such as Vedic Astrology, KP, Jaimini, Naadi, Prashna, Astro Vastu, Astakvarg, and Karma Alignment Techniques. In addition to studying mechanical engineering, achieving a 376 Rank in the all-India JEE, and gaining admission to the top 10 colleges, I have always been fascinated by divine science, which led me to study Astrology and Vastu since I was 14 years old. I provide accurate future readings based on my horoscope knowledge. My remedies are practical and simple to follow, which has proven to be very effective for my clients, and my knowledge extends back to ancient techniques of prescribing gemstones. Apart from India, I have clients in the United States, the United Kingdom, Canada, Japan, Hungary, and Australia. My clients include politicians, movie stars, athletes, and people from diverse backgrounds.
Member of Association of Professional Astrologers International
2019London, UK
I am an active member of the Professional Astrologers International society, which has only the most elite members who practice professional astrology.
Jyotish Vishwas Visheshagya Award
2018 Visakhapatnam, Andhra Pradesh
The Jyotish Vishwas Visheshagya honors the substantial and notable contribution of the astrologer toward astrology over the last two decades.
Certified Astrological Proficiency Award
2022USA
I received the International Astrology Federation's globally recognized certificate of astrological proficiency for my significant astrological research and contributions.