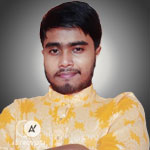 Astro Tanmay
Vedic
Bangla, Hindi
---
South Dumdum
Money Back
Guarantee
Verified Expert
Astrologers
100% Secure
Payments
About Me
I am a professional Vedic astrologer with excellent knowledge of the craft of Vedic astrology. Besides Vedic astrology, I specialize in Palmistry, Numerology, and Horary Calculation. Since childhood, I have been interested in astrology and learning it. I've been practicing it successfully for years, with many happy and satisfied clients who have benefited from my consultations. I met my astrological Gurus at various times and learned complex astrology techniques from them. My area of expertise is advising people on love, marriage, career, and other daily life topics. I believe in the scientific approach of astrology. I do not believe in any superstition or misconception regarding astrology and firmly oppose these things.
Certificate in Jyotish
2010Kolkata, West Bengal
As an astrology student, I have studied Vedic astrology and done extensive research on the subject. I obtained my certificate of professional Jyotish from a reputable college for astrological studies.