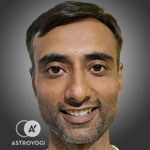 Tarot Sneh D
Tarot

Notify me
English, Gujarati, Hindi
---
Thane
Money Back
Guarantee
Verified Expert
Astrologers
100% Secure
Payments
About Me
I am a certified Tarot reader with good experience and intuition, which makes me good at helping people. After my mother's death in 2021, I wanted to learn about spiritual wellness and balance. That's when I discovered the Tarot course, which transformed my life positively. After experiencing the power of Tarot, I became more knowledgeable about it and began sharing my knowledge with others through Tarot Reading. I've used Tarot reading to help people overcome problems in their daily lives. I am truthful and honest and empathize with everyone I interact with. My goal with a Tarot reading is to assist people. I am a business postgraduate, but Tarot reading is one of my passions.
Certificate in Tarot Master
2022India
I completed a master's level Tarot training under the supervision of expert readers, which has enabled me to provide people with more precise consultation.