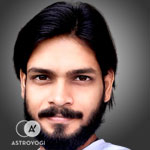 Tarot Shivakumar
Tarot

Notify me
English, Hindi, Telugu
---
Hyderabad
Money Back
Guarantee
Verified Expert
Astrologers
100% Secure
Payments
About Me
I am a certified Tarot reader and have strong psychic and intuitive energies. From my college days, I developed an interest in Tarot. I started giving readings to the people in my social circle, family, and friends. Later, I enrolled in a professional course to advance my knowledge under the guidance of experts. Since then, I've undergone a spiritual transformation, and my psychic abilities have improved, assisting me with my Tarot Readings. Apart from that, I also am skilled in Kundalini meditation. I have been doing Psychic Tarot reading sessions for clients from different backgrounds. Furthermore, I am a Life Coach as well. I motivate people around me and predict various things about them via my psychic intuition and guide them through all the obstacles in their lives. My Psychic area of expertise deals with the past, present, and future. I can advise on relationships, marriage, family issues, children, jobs, business, finances, foreign travel, and settlement abroad.
Bachelor's in Technology
2014Hyderabad, Telangana
I am a tech graduate who completed my IT bachelor's degree.