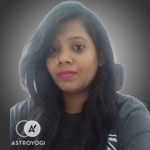 Tarot Piyu
Tarot
Hindi
---
Pune
Money Back
Guarantee
Verified Expert
Astrologers
100% Secure
Payments
About Me
I am a seasoned Tarot reader with strong psychic abilities. My innate psychic skills have been quite intense since I was young, and I have always surprised those around me, so I decided to pursue a career in astrology. With several years of experience in this field, I have built a broad client base around the world who contact me and seek my advice during difficult times. My other areas of expertise include Numerology, Vastu, Angel healing, Crystal healing, Switch word, and Pendulum dowsing. My readings are in-depth and impactful. I have faith that my predictions are true and that they can comfort the mentally and emotionally troubled soul.
Best Tarot Card Reader
2014Pune, Maharashtra
I was awarded the title of the best tarot card reader from a renowned institution where I also pursued my professional knowledge of tarot reading.