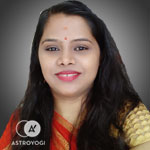 Tarot Nitiksha
Tarot
English, Kannada, Telugu
---
Bengaluru
Money Back
Guarantee
Verified Expert
Astrologers
100% Secure
Payments
About Me
I enjoy assisting people who are in need. My readings are spirit-guided, and I use astrology ethics to help people find peace in their lives. I have a strong intuition that aids in the accuracy of my readings. However, my main goal is to provide insight into my clients' lives and empower them with the spiritual knowledge of the various energies that surround them. Aside from that, I offer career advice, love relationship advice, marriage advice, and financial advice, among other things. I also learned Psychic Healing and Reading Analysis, Indian Card Reading, Reiki, and other skills. These abilities have aided me in providing the best possible service to my clients. The best way to help a client, in my opinion, is to give them reassurance and strong beliefs that they are doing their best and that there is always a scope for improvement. My clients come from a wide range of backgrounds. They have always been encouraging and supportive, providing valuable positive feedback. I treat all of my clients as individuals and strive to establish positive relationships with them. Tarot is a versatile tool that allows me to see into the past, present, and future.
Certificate in Tarot Reading
2018 Bangalore, Karnataka
I have a professional tarot reading certificate from a well-known spiritual healing and prediction studies institute.
Diploma in Human Resource
2005Bangalore, Karnataka
I have studied a human resource management diploma course from a well-known academy.
Trained in NCC
2000Bangalore, Karnataka
While still in school, I completed a training course in the NCC (National Cadet Corps), the youth wing of the Indian Armed Forces.
Bachelors in Arts
2007Bangalore, Karnataka
I am a BA graduate specializing in arts, which I did at a well-known college.
Masters in Economics
2019Bangalore, Karnataka
I completed my postgraduate studies with a master's in economics from a leading university.