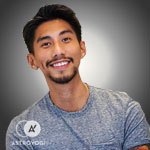 Tarot Kalvin
Tarot
English
---
Paramus
Money Back
Guarantee
Verified Expert
Astrologers
100% Secure
Payments
About Me
I am a well-experienced Tarot Reader with over 12 years of expertise in helping people with my clairvoyant skills. I use my Tarot Divination tool to connect mentally with my clients and guide them with spiritual messages from the Universe! I have the ability to sense other people's energies and feel how they are feeling through my Divine cards! I believe in shedding light on their situation and attempting to provide clarity and guidance about their circumstances in order to assist them in healing! My areas of expertise include love, marriage, divorce, finance and wealth, business, job, and career prediction.I also specialize in Numerology, Mystic Healing, and Pendulum Dowsing, and I can help you with any of these.
Master of Tarot
2016Alabama, USA
I was awarded the title of Master of Tarot in recognition of my outstanding research in the field of tarot and contributions to humanity through my knowledge of this divination tool.
Bachelors in English
2014California, USA
I studied English for my bachelor's program at a leading American university.
Masters in Business Administration
2016California, USA
I completed my post-graduation program in business administration from a well-established university.