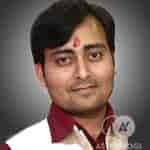 Chandresh Sharmaa
Numerology, Vaastu
English, Hindi
---
Noida
Money Back
Guarantee
Verified Expert
Astrologers
100% Secure
Payments
About Me
An Ex IT Professional A Present Numerologist & Vastu Consultant Born in Brahmin Family in a Village now in Greater Noida on August 1, Chandresh Sharmaa completed his school life from Delhi Public School Noida. After completing further studies in Information Technology he Started working for a multi-national company IBM. His passion about numerology, vastu & other such sciences was such that he decided to quit his IT Job & started practicing astro-Numerology & Vastu for good.
He followed, studied, practiced, experienced and is now bringing smiles on the faces of people through his amazing techniques. Alongwith Vastu Shastra in a very short span of time Mr.Chandresh Sharmaa got an opportunity to learn thousand years old age therapies & Occult sciences like Reiki Healing, Dowsing, Pyramidology, Crystal therapy etc under the guidance of Finest Healers, Numerologist & Vastu shastri's with the Mission of Providing Best Possible Results to his Clients. Since then by the blessings of his Mentors & Parents he is been working on every domain of life with the mission to deliver the benefits of this thousand years old age science to his clients.
Astro Chandresh Sharmaa Regularily writes articles with the aim of creating awareness among the people that we can easily overcome our weaknesses & grow in every aspect of our life by the blessings of Nature. People Consult him Personally, Online or over telephone.