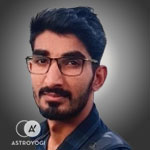 Tarot Aakash
Tarot
Hindi
---
Ujjain
Money Back
Guarantee
Verified Expert
Astrologers
100% Secure
Payments
About Me
I am a certified Tarot card reading expert. I am capable of doing readings in front of anyone. I try to understand the people and their concerns, give them clarity and insights regarding their life, and empower them with the spiritual knowledge of different energies revolving around us. I can provide expert advice on marriage, career, business, love and relationships, wealth and property, and many other topics. My clients are always satisfied with the solutions and remedies I provide. My goal is to assist as many people as possible.
Certificate in Tarot reading
2020Ujjain, Madhya Pradesh
My training in professional Tarot reading from a well-known academy has given me enhanced intuitive reading, healing, and mentoring skills in various aspects of life.
BSc in Computer Science
2019Ujjain, Madhya Pradesh
I have also majored in computer science for my bachelor's in science degree from a well-known university.